Ever since I seen Bear Grylls over Christmas I have been on a survival kick. I have 3 survival books I am reading and one went in depth on how to make fire. I pride myself on my fire starting abilities, but have never tried to start one with a bow, drill and block, I tried that today.

I can get the smoke going in a matter of seconds, but no fire.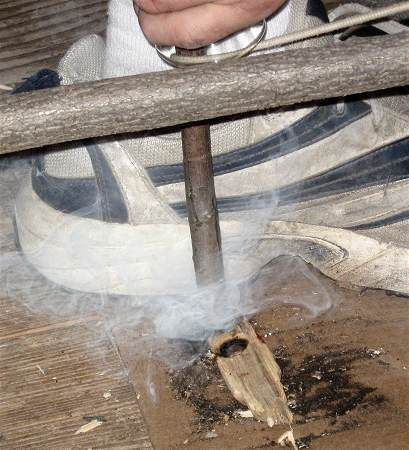 Here are the drill holes, I have tried.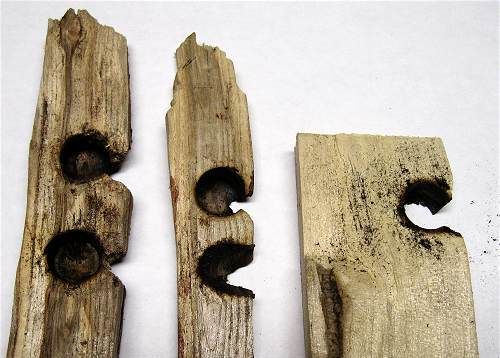 They have a v notch in the side to allow some of the embered powder to fall into the pile that accumulates below the fireboard. I have tried a lot of different depths of v notches.

I am going to get some poplar sticks to use instead of sassafras tomorrow. The one piece of wood on the right is poplar but I was still using a sassafras drill.

Has any one else tried this? And if so, can you give me any tips?